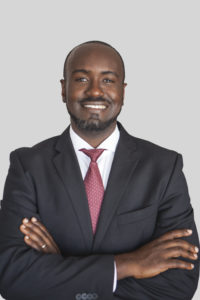 Kenneth Muyingo, born in 1984 in Kampala, Uganda. He grew up in a family of four and was raised mostly by his single mother after his father left for the United States when he was just four years old. He has always been social and outgoing, but was also a bit of a problem child, rebelling against authorities and finding solace in drinking with friends. Nevertheless he was immensely loved and taken care of by his mother. He missed the physical presence of his father. However his father's financial provision ensured that he had a good education.
As far back as he can remember,  his childhood and adolescent years were marked by an intense desire to travel abroad and to see the world. A longing so great that his friends started calling him 'International' during his school days. After he finished his studies in Business Administration. In 2009, he finally got the opportunity to travel out of the country and found himself in The Netherlands. What followed was a long migration procedure that triggered Kenneth to rethink life as it had been up until that point.
The challenging situations that he faced could have easily crushed him, but instead it made him more resilient, determined and positive about life. 
In the Netherlands he met his wife while he was doing voluntuntary work and they got married in 2015. It is Kenneth's mission to love and  inspire people to make their dreams come true and in so doing make the world a better place for us all.
As a motivational speaker and Life Coach he uses his own story and life experiences to help others rethink their lives and to take matters into their own hands. Kenneth currently lives and works in the Netherlands, where he is actively involved in several local communities. He is the Public Relations Officer for the Ugandan Community in the Netherlands. He is also a member of the International Church of Leiden.
Kenneth is a published author of the book Opening Up – The Strength You Need To Persevere, which is also available as an audio book. He has created the Opening Up Training Workbook which he uses as a tool in his coaching program. To help other people open up to themselves and to the world around them. So that they can find within themselves the strength they need to never give in and never give up on life.
Kenneth is passionate about purpose and its fulfilment in his own life, and in the lives of other people. He aims at bringing out the best in everyone he meets, and on impacting them in a positive way.
Kenneth stays tuned in and turned on through continuously  educating himself, through public speaking and training sessions. He is a runner, finishing at least two half marathons every year. He loves travelling and experiencing the world.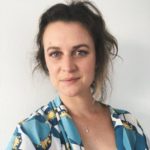 Magdalena Smee (Australia)
An honest and brave account of one man's persistence to pursue his dreams in the face of adversity. A compelling journey, Muyingo writes as if he is sitting opposite you opening up over a cup of coffee. His story is not only one of great personal strength, but also a powerful insight into immigration and the psychology of being an outsider. A remarkable tale of tenacity, full of trials and the occasional humorous faux pas that leaves the reader feeling inspired.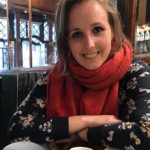 Femke Smits, MD (The Netherlands)
This is a story of an extraordinary journey undertaken by Kenneth Muyingo. Opening up takes you into the life of Kenneth and shows you how he found the strength that he needed to never give up and endure all challenges, struggles and mistakes he had to face in life. By sharing his story, Kenneth shows you how to take a challenge as an opportunity in the pursuit of happiness and fulfillment. I highly recommend this book to anyone, it will be an inspiration for many people. This book will guide you to discover your own strength that you need to become the best version of yourself by opening up and above all, to never give up. Thank you Kenneth for being so open with us by sharing your journey, your life. And thank you of being such a positive and caring friend to me, and many others.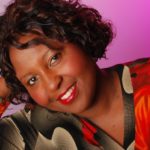 Annet Driehuis-Najjuma (The Netherlands)
"I have read your book "Opening up" I would like to thank you for sharing your journey and experiance you went through. Am sure many people will learn and still learning from your determination to accomplish what seemed to be impossible. Your courage and not giving up on your dream!!! A big THANK YOU!!! in capital letters."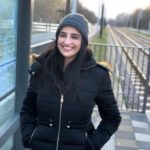 Stephanie Makhlouf (South Africa)
A candid, everyman's tale, Opening Up describes Kenneth Muyingo's transition from a starry-eyed dreamer to a man who displays courage, conviction and integrity. The book reveals how commitment, perseverance and not taking no for an answer are part of the journey to live the life you truly want and become the person you were always meant to be. As a fellow African, I am inspired by Kenneth's passion, positivity and drive to inspire others.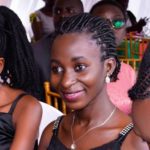 Faith Nakigudde (Uganda)
I have enjoyed reading your book, I like the way it starts, it relates to the Dreams that many African children have when they are young and the stories are Genuine and true. I like the fact that despite of the challenges that you faced, the ending is good and gives a message of hope. It is one that I would recommend every person who wishes to travel to read. Thank you Kenneth for sharing and allowing God to use your story to impact many people's lives. God bless you.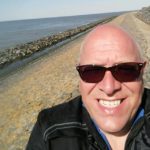 Kees-Jan Lagemaat (The Netherlands)
Making your mark on the world is hard. If it were easy, everybody would do it. But it's not. It takes patience, it takes commitment, and it comes with plenty of failure along the way. The real test is not whether you avoid this failure, because you won't. It's whether you let it harden or shame you into inaction, or whether you learn from it; whether you choose to persevere. As Barack Obama speaks these words, Kenneth is living them. Kenneth's book and guidance help me live life to the full, despite setbacks and all. Thats an amazing experience. Highly recommended!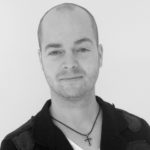 Kees Hoving (The Netherlands)
Kenneth opens up, describing (in detail) how he went through the Dutch immigration proces. In my view we see him enter it as a boy and emerge as a man; a man who killed his lions. He reflects upon the theme of the circumstances we can find ourselves in and our own responsibility in them. We can use that responsibility and the power of choice to change either ourselves or our situation. That is what Kenneth has done, and what we can learn from him. I love how he chose to confront his challenges by seeking God's guidance and strength. A man is, after all, only as powerful as the convictions he fills his heart with.